There is nothing like a nice clean engine bay. One of the easiest ways to improve your engine bay is to remove and replace as many of the plastic components as possible. Doing this can make a huge difference when opening the hood of your car. Tanks are one of the most common plastic elements in an engine bay. Unlike an engine cover though, they can't just be removed and thrown away. They serve a functional purpose that will need to be addressed. Replacing them with aluminum not only improves the aesthetics but also prevents the common failure of aging plastic tanks. Keep reading to see some of the great engine bays we have seen featuring aluminum tanks.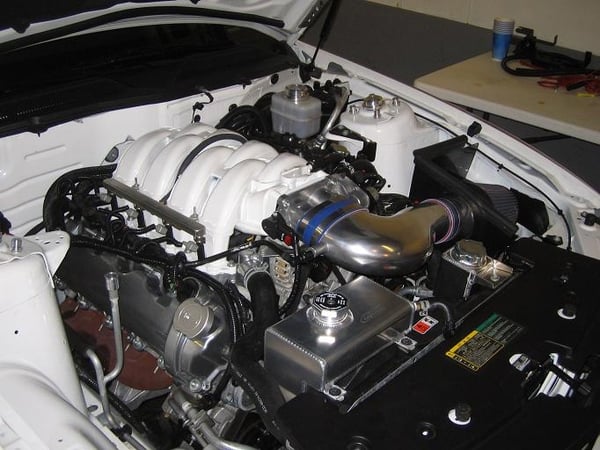 This Mustang features 2 Canton tanks. Part # 80-236 '05-'09 Mustang '07-'14 GT500 coolant expansion tank & Part # 77-236 '05-'10 Mustang power steering tank.
---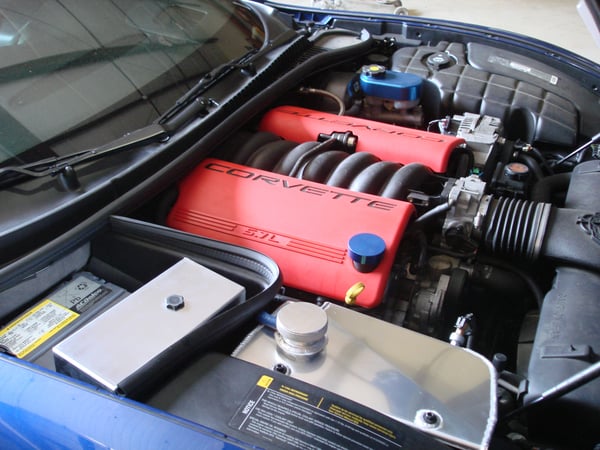 This C5 Corvette features a Canton 80-225 '97-'04 C5 Corvette aluminum coolant expansion tank.
---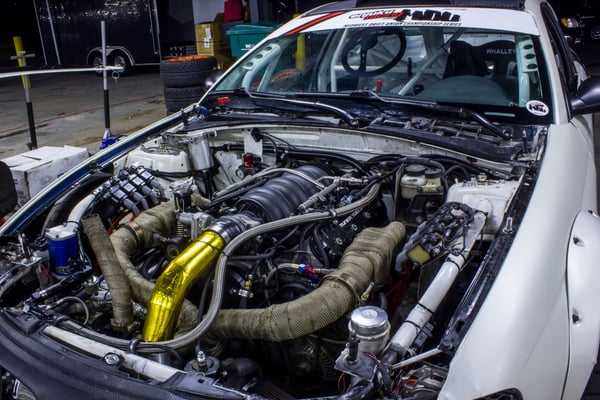 Shane Whalley's 05 GTO features a whole lot of custom work. Including 2 universal fit aluminum tanks. The first (located on the passenger side of the firewall) is Canton's 23-050 universal fit air oil separator. The second tank (located near the drivers side headlight) is Canton's 77-250 universal fit power steering tank. NOTE: Missing in this image are coolant tanks. Shane's GTO features a rear mount radiator along with coolant tanks located in the trunk.
---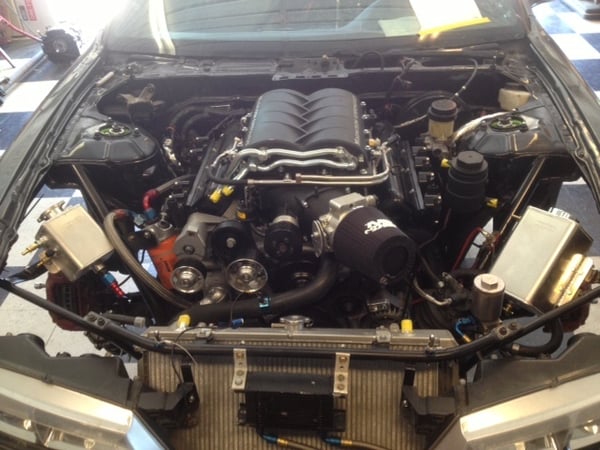 Jonathan Nerren's LS Swapped Nissan features Canton's 80-200 universal coolant expansion tank located on the passenger side tube frame. Also, on the drivers side, Canton's 80-201 universal recovery / catch tank. The 80-201 is plumbed as a catch tank as indicated by the drain petcock at the bottom. To learn about the differences in coolant tanks click here.
---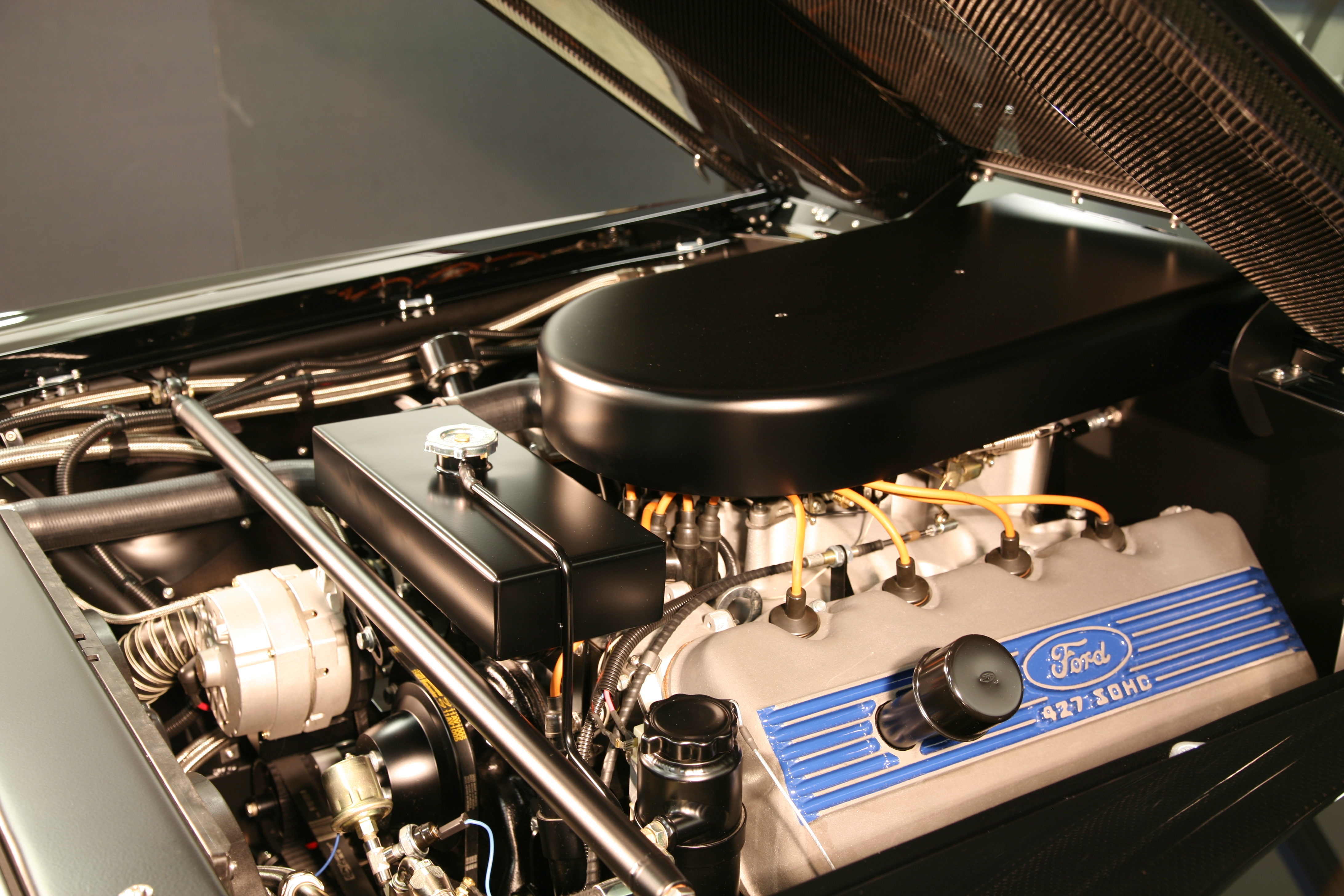 This transcammer Mustang features a fully custom fabricated and powder coated coolant expansion tank. The expansion tank pressure relief is vented to a modified version of Canton's 80-206 universal recovery / catch tank.
---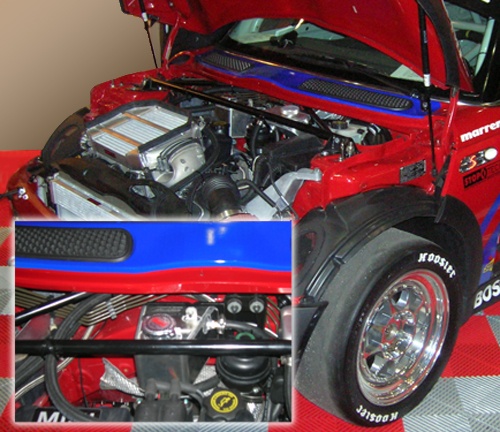 This road course Mini Cooper features Canton's 80-272 '02-'06 Cooper S, '05-'07 Cooper S Convertible coolant expansion tank. Due to the location of the coolant tanks on these Mini Coopers the plastic tank eventually crack. Since the tank is so close to the engine, the heat that it is exposed to is very high and makes the tank fragile over time.
---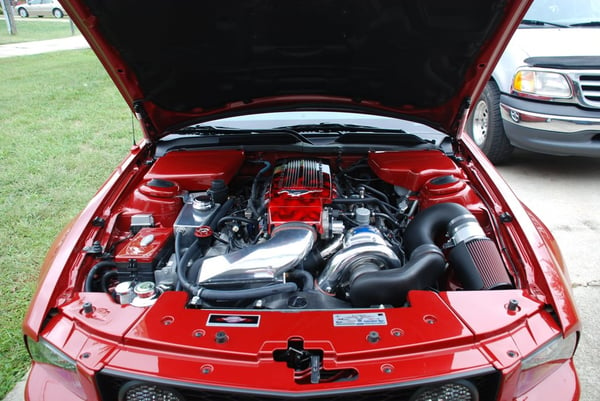 This supercharged Mustang features Canton's 80-239 mustang vortech / paxton supercharger coolant tank. If you are going to be putting a nice supercharger on your car you don't want to be adding plastic to the engine bay. An aluminum coolant tank will be what you are looking for.
---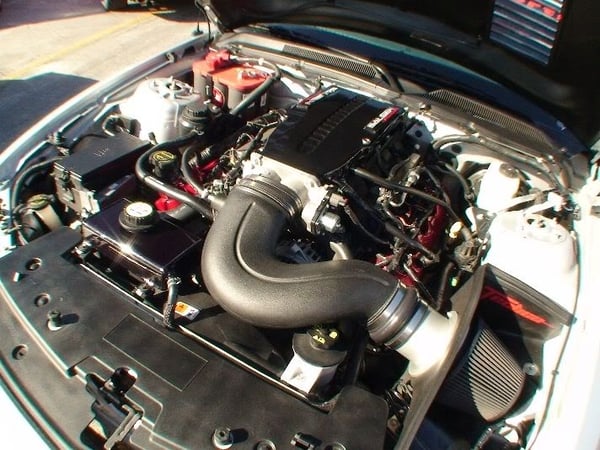 This Mustang features a Canton 80-236SBLK '05-'09 Mustang '07-'14 GT500 coolant expansion tank (black powder-coat finish). Sometimes a black tank is what you need to complement your engine bay. We now offer all of our model specific tanks in a black hammer finish powder-coat.
---
HONORABLE MENTION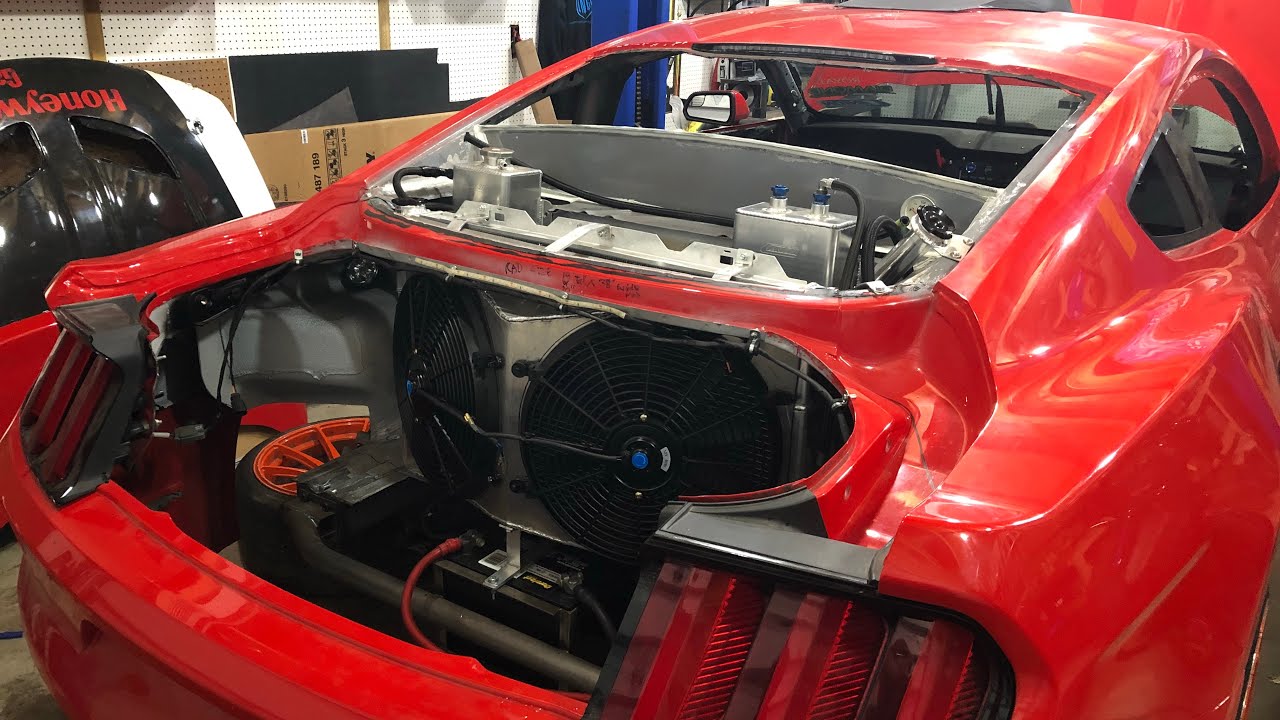 One of the common ways to clean up your engine bay is to move your tanks to a different area. This is most commonly done when a rear mount radiator is used in order to shift some of the weight off the front of the car. This drift mustang built by Shane Whalley is chronicled on his YouTube page HERE. It features a rear mounted radiator that utilizes both a Canton 80-200 universal expansion tank & an 80-201 universal recovery / catch tank.